About the Event
Date: March 21, 2022 - March 24, 2022
SATELLITE is universally recognized as the world's most critical and inclusive social gathering of space and satellite thought leaders. Executives, engineers, government officials, and commercial customers convene at SATELLITE to solve global challenges, bridge the digital divide, increase access to space, cultivate new innovation and future leadership, collaborate on policy, and network with colleagues and peers. SATELLITE proudly invites industry leaders to share the same stage with young professionals and entrepreneurs and engage in discussions that will shape the future of commercial space.

Redwire will have a broad range of opportunities for customers and attendees to interact with our representatives while on-site. Be sure to catch us at the following locations:
- Exhibit Floor Partner Sessions | Tuesday & Wednesday
- Main Stage Plenary Sessions | Monday & Thursday
- SGx Speed Mentoring & Job Fair | Monday
Exhibit Floor Partner Sessions:
Redwire is participating in the Partner Sessions that take place in the Exhibit Hall Unveiled Theater. Make sure to check out our presentations on Tuesday & Wednesday.
Session: Dramatically Reducing Spacecraft Development Costs​
When: Tuesday, March 22, 3:30-4:00pm

Moderator: Will Francis, Vice President, Advanced 

Programs, 

Redwire

​

Aaron Mitchell, Chief of Product, 

Momentus

​

Aaron Rogers, Sr. Director of Advanced Programs, Maxar

​
Session: Enabling High-Power Commercial & Government Missions
When: Wednesday, March 23, 1:00-1:30pm

Moderator: Steven Arnold, Deputy Executive, Space 

Sector, 

Johns Hopkins University Applied Physics 

Laboratory

​

Ariane Cornell, Vice President, Commercial, Astronaut & 

International Sales

​

Tom Campbell, Executive Vice President, Deployable 

Solutions, 

Redwire

​

Jason Mello, President, Firefly Space Transport Services

​

Dr. Robert Walters, Principal Physicist, Air Force 

Research 

Laboratory 

​
Main Plenary Speaker Sessions:
Hear Redwire thought leaders chat with industry experts during SATELLITE's discussion forums.
Panel | "Government as a Bank, Customer or Partner – Finding the Right Balance" ​
When: Monday, March 21, 10:45am – 11:45am EST
Where: Room 146 A/B​
Speakers:​
Moderator – Brad Grad,

Principal Analyst, NSR

​

Mike Gold, EVP of Civil Space, 

Redwire

​

Dr. Frank Turner, Technical Director, SDA

​

David Meyers, 

President, 

Ultisat

J. Armand 

Musey

, President and 

Founder, Summit Ridge Group LLC

​
Panel | Robotics and Satellite Servicing: Build, Refuel, Repair, and Remove​
When: Monday, March 21, 2:00pm – 3:00pm EST
Where: Room: 146 C​
Speakers:​
Moderator – Karen Jones, Center for Space Policy 

and Analysis, The Aerospace Corporation

​

Al Tadros, Chief Growth Officer and EVP Space 

Infrastructure, 

Redwire

​

Daniel Faber, CEO, Orbit Fab

​

Robert Hauge, Strategy Director Space Mobility 

and Logistics, Northrop Grumman

​

Ron Lopez, President & Managing 

Director, 

Astroscale

 U.S. Inc.
Executive Roundtable | Building for a Future Space Economy​
When: Thursday, March 24, 9:00am – 10:00am EST
Where: Room: 145 A/B
Speakers:​
Moderator – Rafferty Jackson, Jack Industries

​

Andrew Rush, President & COO, 

Redwire

 

​

Rob Meyerson, 

Founder and CEO, 

Delalune

 Space

​

Sara 

Spangelo

, CEO, Swarm

​

Nuno Sebastião, 

Co-Founder, Chairman & CEO, 

Feedzai

 & Investor, 

Neuraspace

Shagun Sachdeva, Founder, Kosmic Apple

​

Meagan Crawford, Managing Partner, 

SpaceFund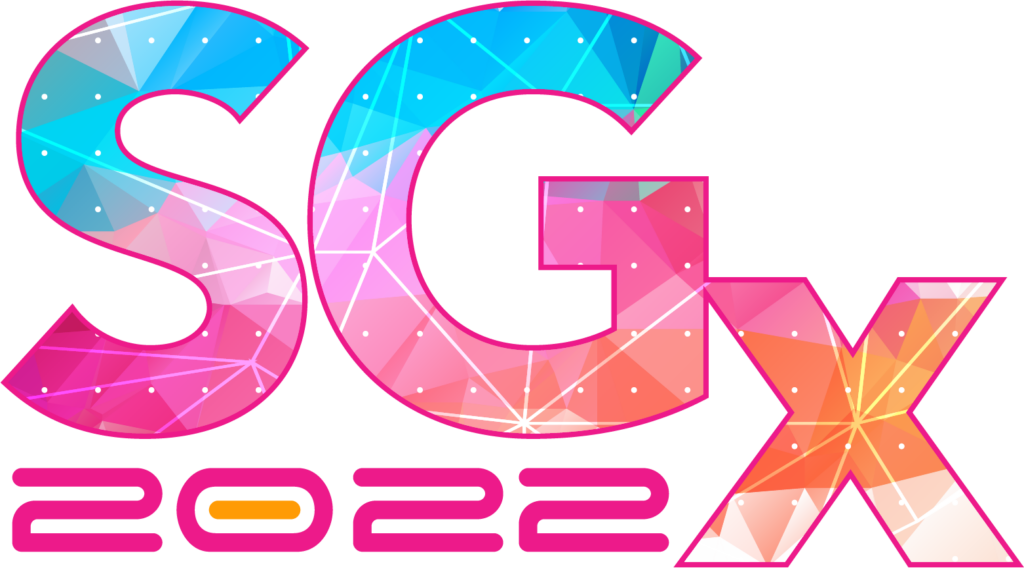 Young Professionals! Be sure to stop by during the SGx Speed Mentoring & Job Fair to speak with Redwire representatives.
Redwire will have a recruiter booth set up throughout the entire day, concurrent with the SGx track. Come say hello!
When: Monday, March 21 from 3:30-4:15pm
Where: SGx Track Location